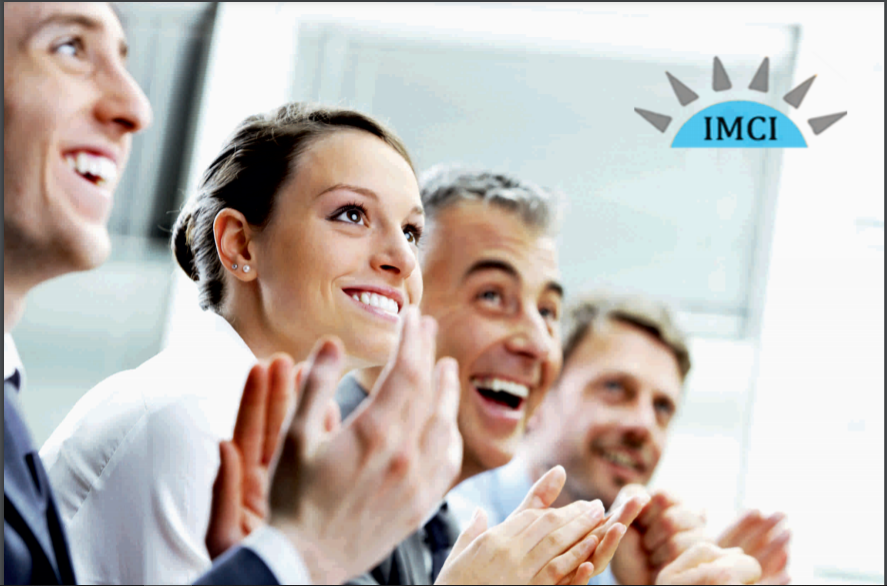 INSTITUTE OF MARKETING COMMUNICATIONS INDIA
(Set up under the aegis of IGMP India registered under The Societies Registration Act, 1860
Recognized by the Department for Promotion of Industry & Internal Trade, Government of India)
Education | Training | Certification | Research
New Delhi
POST GRADUATE DIPLOMA AND EXECUTIVE DIPLOMA IN
(Regular and Online Mode)

Digital Journalism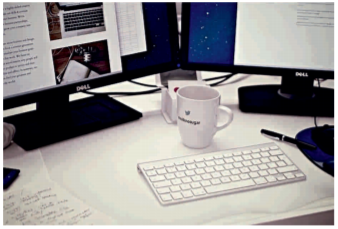 IMCI- Trying to Help People Cross the Chasm
There's a saying that goes like this: It is easy to get a thousand prescriptions, but hard to get one single remedy
The industries that involve trades like marketing, mass communication, journalism, media management, advertising, public relations, marketing and product management, require the fresher batch of their workforce to have some inkling of what their job would entail. And education and training institutes, almost all of them, promise to deliver that to the candidates that they produce.
Only, mechanical stating of what is and what ought to be is never enough to make someone worth something. It is not enough to realise just how ineffective this automated method of training people is. It is not enough to understand just how dangerous method like these can prove to be in the long run.
IMCI is an attempt to find an answer in the form of a bridge between the mechanistic approaches and the humane approach.
IMCI: From the Founders' Perspective
For something to begin, something else has to end
In the current age of digital everything and wireless everything, some of the principle concepts of the last few decades have become obsolete. While evolution quite happens at its own pace, technological evolution has taken an exponential path up. Changes have happened in seconds, such changes which would have easily seemed as impossible, miraculous or downright conjecture not more than thirty years back.
This downfall of new concepts on which everything is being defined these days has taken a lot of the population in the way a flood takes a flock of sheep. Confused, unassuming, unaware people were not slowly coaxed into this drastic change of shapes, rather it was shoved into their lives in the name of advancement. And advancement it is, just not easily understood.
The idea that gave birth to IMCI can be considered as being born from thoughts such as the ones pictured above. With so much thrown at all the facets of the society and in such a speed makes people befuddled with what they should go for and what they should skip. For instance, should Mr Bhaskar from down the street get regular newspapers or get a smartphone instead where every second of fresh newsstands at the mercy of one touch. Or to state a more themecentric example, should young Albert who is so interested in journalism, join a good old newspaper or try his hands in digital journalism and match his steps with that of the digital age people, enhancing not only his career but also, his skills as a valuable industry asset.
The correct answer to both of the hypothetical situations is simple: everything is more technically dependent now, so it only seems fair that the workforce that will be carved out of the present generation should also be well equipped with not only the advance techniques of their particular trades but also, should know the standard concepts that help make wiser use of the new tech.
Digital World, the Industry and IMCI
Being digital has become the new face of almost every business out there, in the world. Through the late nineties and the early twentyfirst century, different kinds of syndicates and brands have made use of the digital technology to promote themselves.
With so much going on in the world in the name of development, with numerous changes happening all around people, everything is experiencing a phase of reinvention. This means different things for different people working in different fields. Digital marketing, for instance, is one of the several new concepts that is not only a way to reach a bigger audience, but also is far more expressive and effective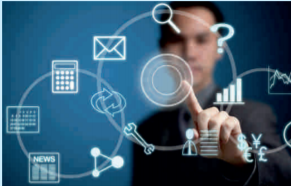 than television marketing ever was. Or take journalism, for it has changed the way news is delivered and the way it is acquired. Every word on every screen has a meaning nowadays. Nothing is just there because it is. Everything has a meaning, or to be more specific, a motive. IMCI understands that all key fields in the industry, namely marketing, mass communication, journalism, media management, advertising, public relations, sales, product management and others that fall in a similar dimension are going through innovative passages every day. With the ease of everything at one touch, creativity and inventiveness has erupted from all over the world and internet has given it a medium to travel through as well as a platform to perform on. As must be clear from this, there is too much crowd and too much talent and too much in the name of competition. So, to make a difference is no longer a question of having the ability. It is more about the way adopted to deliver that ability which will make the talent appear in the most shimmering and enchanting light. And the better the presentation, the higher are the chances of getting where one wants to go.
Internet is a new platform. However, new is quite a relative word around here. It is important to grasp the simplicity of the nature of shift and the critical signs of impending shift. Getting into the industry is what is done by understanding the technique of presenting one's talents. But staying in the industry is a whole different issue. And being able to spot the changes before others can is what makes the difference.
Spot and adopt is what works and is what needs to be the defining trait of a professional. IMCI aims to develop a balance between the training and the grooming, trying to get the proportions right.
IMCI Goals
Without a purpose, without an inspiration, nothing ever achieves any heights worth a mention. With this institution, this very ideology lies at the core, nurturing various careers with its warmth. IMCI works with a vision that encourages it to drive the young and aspiring minds of the society, country and the world to indulge in effective communications. It creates assets and not just another army of skilled labour. IMCI inspires more and instructs less. It motivates more and pushes rather than feeding its students with a ready-made solution which can be applied without another thought.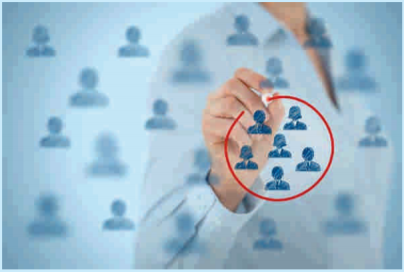 It creates situations which affect a mind, forcing it to develop the art of being curious to a point where asking questions becomes the most normal course of action rather than shrugging and moving on.
It helps people to look beyond whatever they think their limits are. It assists people in understanding just how far the possibilities can stretch. It allows people to have a long, thoughtful look in the mirror and come up with versions of what they see and what they want to see. Then it builds a road that takes them from what they are to what they want to be, all at the expense of their time and their hard work
But most importantly, it makes sure that the reins stay in the hands of the students. IMCI shows the land and the tools and the techniques but never goes all the way to getting the crop ready and green. IMCI is no more than a humble guide, leaving clues and being conveniently helpful, holding the hypothetical hand through the process rather than making the entire adventure a boring, pre-explained and determined deal.
IMCI guides, much like what the true meaning of a training institution would suggest. It moulds. It enlightens. It brings out the light that people have in them, with care and not with force


About IMCI
Today, our world has become a concoction of commercialization and marketing. The identities in the present time are nothing but mere brands. It is very important to raise the brand value, be it for a person or a product, for it to fare in times such as these.
Institute of Marketing Communications India (IMCI) is set up under the aegis of IGMP India registered under The Societies Registration Act, 1860, an ISO 9001:2015 Certified Organisation and recognized by Department of Industrial Policy & Promotion, Ministry of Commerce & Industry and and incorporated under Ministry of Corporate Affairs, Government of India of India and conferred with Quality Council of India (QCI) and D.L. Shah National Quality Award and winner of International Star for Leadership in Quality (ISLQ) Award (Paris Star Quality, Europe under Gold category), 2017 as a training and education Institute in the areas of Marketing Communications and related areas. The idea is to increase your brand value by teaching you how to increase the value of the brand you promote.
The world of Mass Communication and Media goes through regular changes, especially after the information Technology Revolution that has taken over the entire twenty first century. The roles have enhanced. The responsibilities have increased. The standard of work that the industry demands has crossed boundaries and reached new realms. But, at IMCI, with courses varying from Marketing Management to Advertising, Digital Media, Journalism and PR, the journey becomes easier.
The industry is posing new challenges everyday in order to provide the best quality of service to those to whom they are the most accountable- the society. IMCI faces up to this challenge. It is determined to develop and grow with those connected to it. It is dedicated to those who come to it with certain expectations. It enables them to represent their work and their duties in the most effectively impressive manners.
Communication is essential for those who dare to walk on the path of development. But it is not sufficient if the ultimate goal is to serve a people. To bring about a change, one must change their own self. This requires a level of guidance that rises above the present day teaching and training scenarios. World class is precisely what this situation requires in the matters of training and carving aspirants, first into rookies and further into professionals
IMCI understands the concern very well. IMCI aims to provide the society with people capable of handling the jobs that they decide on.
IMCI prepares you to take on the world and whatever challenges the syndicate throws at you. It prepares you to be true to your work. It prepares you to recognize your calling. It meets the needs on a per student basis. And most importantly, it makes sure to thoroughly understand what you want from the institute before it begins with the rituals.
At IMCI, dealings are mostly concerned with Advertising, Digital Marketing & Advertising and Journalism. The courses vary in nature and mode. The faculty members are people who understand their parts and are driven to carry them out. There is a strict regard for manpower per trainee. Attention to details is the motto in there.
IMCI meets up to each elevation that the IT and the Media Industry presents. The programmes are innovated as per the current situation of the trade. Trainers are given trainings and tasks to ensure capability and deliverance at equal rates.
At IMCI, there is just one aim: to create a legion of creative and innovative minds who can deliver the responsibility of carrying the society from a state of oblivion to a state of information and acknowledgements.


IMCI Advisory Council
Mr. Samar Abbas, Director and Dean : National Award Winner, an acclaimed training industry leader, Mr. Abbas is the owner of an eminent and dynamic disposition with a rich experience of seventeen years in Advertising, Media, Digital Marketing and Education. Owing to his academic achievements and interests and a fiery passion for his work, he has gained experience and has acquired deep understanding of several sectors of the business industry throughout his career. He is an alumnus of IIM Lucknow, from where he has completed his Executive MBA. Past endeavours of Mr. Abbas involve his term with Dentsu India Group, which is a Japanese MNC, specialising in Marketing and Advertising, Binary Tree Inc where he looked after operations and digital business and Network 18 ( the country's leading media conglomerate which operates news channels - CNBC-TV18, CNBC Awaaz, CNBC-TV18, CNN-News18, IBN7, ETV channels and a joint venture with Viacom, Colors, MTV, MTV Indies, Comedy Central, Vh1, Nick, Sonic, Nick Jr, Teen Nick) wherein he is known for his work in the areas of business development & analysis, new business acquisition, project delivery, talent acquisition, training & development etc. He has been involved with the CDS, Centre for Development Studies, as an Assistant Director as well. He deserves and has been awarded with credit for several of his significant contributions in the Media, Advertisement & training Industries. He has participated in and has helped direct quite a few development studies. He has been associated with various Non-governmental organisations, with whom, he still consults from time to time and for certain cases. His contributions span across numerous of the esteemed projects, work models, business agendas and organisational setups which have been plotted and guided by him for the Education and Training Industry, Information Technology, Advertising, Media and Digital Marketing Industries.
Dr. Mahesh Gupta, Principal Advisor: With experience, comes a depth in understanding that carries a person to new realms of intellect, perceptions and insight. Dr. Gupta, with more than forty years of involvement in several reputed organisations, with several achievements to his name and with a PhD from IIT, Delhi, is one such person whose intellect has carried him to wonderful things and through him, has carried several others to new stages in their life and careers. Dr. Gupta has been associated with Government of India and Government of UAE and has a National Award to his name. His interests and his works span in the areas of print media, education and professional training programs. He has has managed several fields and has been associated with several research and fellowship works. He lends his precious time to help IMCI grow in their endeavours to enlighten the world.
Mr. Samir Abbas, Member and Associate Professor: Mr Abbas, with his fifteen years of experience in the Media and Communications Industry, has a flaming bio that involves exclusive positions in channels the likes of IBN 7 and India TV. With his raging passion for journalism, a humane touch resides within him which has driven him into the Education Industry with a willingness to serve his country by sharing his experience and his share of challenges with the willing aspirants of the culture. His familiarity with the industry has been built with his widely ranged involvement in several neighbouring disciplines over the years. He has served as an Associate Executive Producer in IBN7. While the basic trade of Mr Abbas is journalism, he has adorned many a positions in several top notch networks like Network 18. He has also served as the Executive Editor for Live India and has worked as an Anchor for IBN7, Bhaskar News and India TV and has received both recognition and several awards for his contributions to active journalism. He also runs his own blog, 'Meri Aawaz' wherein he shares his perception with the world.
Ms Rafat Abedi, Member Secretary : Ms Abedi has a work history that is not only multi-disciplined, but also full of real life instances of how a steel resolve can change the way the industry looks at a person. She has worked with themes of education, training and has a deep impression of the idea of computer applications' coordination and management programs. She is a post graduate, a national award recipient and has worked with administrative as well as logistics departments of several top notch organisations. She is also associated with several non-profit organisations and has her entire focus centred on spreading awareness about the need for education under the proper light.


Ms. Neha Singh, Member and Associate Professor: With an attitude that reclines towards getting the job done with a thousand percent of precision, Ms Singh owns a successful career of twelve years in the Media, Marketing and Education Industry. An alumnus of Delhi University, Ms Singh completed her graduation in Journalism honors and went on to garner a Masters in Mass Communication from Guru Jhambeshwar University. She started her career with IBN7 as an Anchor. Her zeal towards journalism and her hunger for excellence led her to a fulfilling profession wherein she managed positions like Package Producer and Public Relations Officer. Her journey of ten years, which began with IBN7, veered through blue chip companies like Havells, Fortis Healthcare and Corbus LLC. In addition to her various contributions to the world of Media, Advertisement and Digital Marketing, she has also shaped a position for herself in the Education Industry to satiate her desire of becoming a support factor in the development of budding media personnel. She holds an experience of working as an Assistant Professor in Amity University. Ms Singh owns an expert grip over communication formulations, press releases and PR and advertising practises. She has a knack for formulating and maintaining corporate websites as well.
Ms. Indrani Dasgupta, Assistant Professor : Indrani Dasgupta is a dynamic professional and an educator at the Institute of Marketing Communications India. She is a Management Grad from Doon Business School, Dehradun. Along with her PGDM in Marketing and Human Resources, she also holds a Master's degree in Commerce from Nagpur University. She is certified in Strategic Management from IIM, Rohtak.
She oversees the full spectrum of marketing communications, advertising and digital marketing courses at IMCI. Core areas of her professional expertise include digital marketing, advertising and brand communications and she is driven by integrity and commitment to do good work always. Her startup pitch on Gramatan-The Offbeat Experience was presented at All India Management Association (AIMA, New Delhi) to promote ethno-tourism in the tribal areas of Chhattisgarh. She has done research work on her dissertation titled "A study on the use of Matrimonial Websites by modern Indian youth."
Before taking this role at IMCI, Indrani served as the Social Media Manager at an advertising agency driving the digital communications and social media strategies for brands across diverse industries. She also served as the Marketing and Content Head at Global Nomad Summit, a community of international remote work professionals, digital nomads, freelancers and remote entrepreneurs. In her professional career, Indrani has worked in the startup community as well as with one of the top MNCs, Tata Consultancy Services Ltd.
Indrani has volunteered in Indonesia, promoting United Nations' Sustainable Development Goals (SDG 8- Decent Work and Economic Growth). During her project, she taught digital marketing as a career prospect to senior school students, took seminars for entrepreneurs and provided consultation to local Indonesian startups & SMEs to boost their digital presence.


Ms. Raveena Kumari, Assistant Professor : Ms. Raveena Kumari is associated with IMCI as an Assistant Professor & is responsible for developing training modules, e- lectures, online live lectures and personal lectures delivering her best of knowledge in journalism, Mass communication, event management, marketing and advertising studies. She is a Master's degree holder in Mass Communication and Journalism from Kurukshetra University, Haryana.
She has rich industrial and corporate exposures in marketing and event management. She has worked with media channels like DD, AIR (Akashwani, Delhi) & Radio Amity 107.8 FM, while pursuing her graduation from Amity University, Noida. She was highly proactive and diligent, she never restricted herself to classes but Aced in Co-Curriculum from management of international conference with dignitaries like Dr. Christopher Lingle (International Political Economist of USA) to Famous Indian voice-over artist Mr. Shammi Narang. She has also served organizations like DRDO & INMAS, ICEL etc. Seeing her hard work and dedication she was honored with the most coveted award of the university 'Shri Baljit Shastri Award'.
When she stepped into the industry as a fresher her never giving up attitude made her sail through the upcoming challenges. She organized many events PAN India from Guwahatiin east to Mumbai in west to Jammu in north to Hyderabad in south leaving no state or cities untouched she managed events all over. Optimistic, multitasking and getting the work done attitude kept her motivated. She believes "Hard WORK PAYS OFF ".
Dr. Manisha Gupta, Assistant Professor & Examination Controller: Dr. Manisha Gupta has rich teaching and training experience in Management & Marketing communication streams. Before joining IMCI she has worked with at Management Department in Lingaya's Lalita Devi Institute of Management and Sciences, Delhi for more than two years where she was part of core team at LLDIMS in organizing many events like various Faculty Development Program, Conferences and Seminar of National level. She has expertise and proficiency in various fields like Principles of Management, Marketing communication, Organization Behavior, Business Communication, Marketing Management, Indian Economy, Business Ethics, CSR, IBM, Digital Marketing and Research Methodology. With her knowledge and rich experience, she is focused on practical aspects of current needs, contemporary and emerging trends in the said management areas She had published one book and nine research papers in national and international Journals and one paper in Scopus listed Journal also. She holds the doctoral degree Ph.D. in Management from SHIATS (Formerly called Allahabad Agriculture Institute-Deemed University, Allahabad). She had qualified UGC NET in Management twice. Apart from PhD, she is MBA with the specialization in Marketing from SPMIT, Allahabad which is affiliated to GBTU and in graduation from Ewing Christian College which is an autonomous college of University of Allahabad.
Ms Ankita Biswas, Associate Professor : Ms Ankita Biswas has rich experience in the advertising and communication industry and academic. She holds Post Graduate Diploma in Management from Ahmedabad from Mudra Institute of Communication, Ahmedabad (MICA). She also has completed Bachelor Degree in English (Hons.) from University of Delhi. She is an accredited Marketing communications professor and head, academic at IMCI. She has worked with DDB Mudra Group, Fever 104, PENGUIN RANDOM HOUSE in the areas of Advertising and media strategy, Sales and Marketing prior to academics and she has kept close ties with Industry since then. She was actively involved in marketing of various brands in publishing and entertainment industry. Her areas of research and teaching include Advertising, Creative Communication, Brand Direction, Services Marketing, Sales and Distribution, Strategic Management, Advertising and Media management, International marketing and Rural Marketing.
Ms Latika Sharma, Assistant Professor : Ms. Latika Sharma is an Assistant Professor at IMCI. She is a graduate in Journalism (Hons.) with specialization in English Journalism from University of Delhi. She also holds a Post Graduate Diploma in English Journalism with Indian Institute of Mass Communication (IIMC), Ministry of Information and Broadcasting, Govt. of India. She has worked with Headlines Today & News Nation Channels, Hindustan Times and Spring Head PR. Her teaching interest includes Public Relations, Branding and Advertising, Digital Journalism & Mass Communication. She has published a number of papers in journals of repute. Her research interest includes Journalism and PR Relationship.


Ms. Vasundhra Ganguly, Assistant Director : Ms Ganguly is a person whose dedication holds the potential to inspire others. With a desire to impart the capsuled shots of her vast and rich experience to the young generation, she holds a degree of post-graduation. She has worked with many highly reputed organizations and has developed her worth as an asset to the industry. She has also tried her hand in teaching and thus holds an idea of handling curriculums and lecture models for time definite courses with particular industry driven aims.
Dr Akanksha Gupta , Associate Professor : With a surfeit experience into the educational sector and numerous research & publications into the International, National journals, papers,etc. Dr. Akansha has proven expertise in assigning knowledge to the learning individuals. Enumerating few of them, her articles have got a nod from International Journal of Marketing and Technology on various topics like "Customer Experience Management in retailing for retail patronage". She is an alumnus of Delhi University and has concluded her Ph.D in Retail Management & Masters degree from Guru Gobind Singh Indraprastha University. Given her mighty experience into academics and much more to enhace she is leagued with IMCI as an Associate Professor to impart her gained knowledge. Prior to joining IMCI she has showcased her stint with famous institutions like Mewar Institute of Management ( CCS University) , University School of Management Studies (GGSIPU) , Delhi School of Professional Studies &Research ( GGSIPU) and ITS (College of Management) affiliates to Chaudhary Charan Singh University , U.P. Coming to her achievements she has bagged many accolades for her impressive writing knack in various case study symposiums.
Ms Sneha Singh, Associate Professor : With an extensive understanding of Media Relations and competency in conducting television & radio interviews Ms. Singh has been contributing generously towards the growth of institution as an Associate Professor. She is adept at inspiring the team members to achieve their potential while working towards institutional objectives. As a person she is highly organized and process oriented with an eye for detail. Coming to her gigantic experience she has spearheaded many product launches of esteemed clients like McAfee, Synchrotron, Lupin & Trip Advisor whilst her extended tenure with TEXT 100. She was a core member of TEXT100 APAC Marketing Ambassadors and a second level 'Digitally Certified' Navigator by TEXT 100. Also whilst her succinct association with Torque Communications she has validated her spunk by independently serving giants like McDonald's. A graduate from Delhi University, she has been ordained by Apeejay Institute of Mass Communication in Public Relations. In pursuance of her interest for Graphology she has received a certification from International School of Handwriting Analysis, California. Having a vivid experience into the industry she has earned laurels by WHO for her efforts on Media Analysis Report for a renowned NGO - Campaign for Tobacco Free Kids (CTFK).
Ms. Sushmita Jha, Associate Professor :Ms.Jha has not only accumulated profound knowledge whilst her experience into the advertising and public relations domain but has an avid approach towards imparting the same to the next generation learners. She graduated from NITM Gwalior in Arts & Mass communications and completed her Masters Degree in Advertising and Public Relations from Makhanlal Chaturvedi Rashtriya Patrakarita Vishwavidyalaya. Prior to her association with IMCI as an Assistant Professor, she has trodden with named reputes of the industry .She has also been an integral part of Public Relations and CSR department of Blue Eminence Technologies. She has executed many Advertsing and public relations projects with firms like PR Solutions , Indian Oil Corporation, etc. Given her immense experience into the industry she has developed a forte for development learning management system and delivering lectures.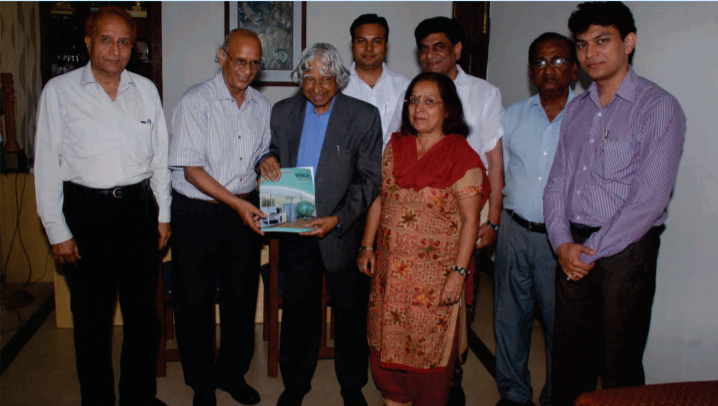 Digital Journalism
Journalism is one of the many pillars on which a social civilization stands. With the world going digital, it's only fair that journalism get its fair share of space on the internet. However, that share of space has led to a whole new division called Digital Journalism. A career as a digital journalist is a combination of traits that span from traditional journalism basics to modern technological standards.
Institute of Marketing Communications India brings a course that gathers the spirit of true journalism and models it with all the modern technologies of this age. The course focusses on deep understanding of the most rudimentary elements that build up journalism along with the production and optimization skills. The emphasis is on the development of digital-social skills that are elementary for a career in the field of digital journalism.
Programmes Offered:
Post Graduate Diploma in Digital Journalism.
Executive Diploma in Digital Journalism.
The specifics of this course are dedicated towards clarifying what digital journalism stands for. And while there are many definitions, one that suits it best, is too vast to comprehend in one go.
Keeping this challenge in mind, this course introduces you to all the aspects of the profession. It involves creating originally creative content, printing it and distributing it via the fastest mode available- the internet.
Course Modules
The curriculum for this programme is divided into several separate topics to evenly distribute the process. The entire set can involve aspects from various heights and widths. It involves creative writing, social networking, blogging, media distribution and device optimization along with many other factors and features going on a similar path.
The division of modules of this course is strongly modelled according to the various career options that you can have after its completion. Some of these career options include public relation specialists, advertising sales agent and advertising managers.
Module 1: Introduction to Traditional Journalism & Evolution of Digital Journalism

Module 2: Basics of Mass Communication and Its Application

Module 3: Entrepreneurial Approaches to Creating and Distributing Content

Module 4: Digital Platforms for News Dissemination.

Module 5: Tools for Media Distribution and Processing Information

Module 6: Forms of Interactive Journalism

Module 7: Developing Visual Communication Skills.

Module 8: Public Speaking & Presentation Skills.

Module 9: Advanced Digital Media.

Module 10: Podcasting, Audio Recording & Anchoring.

Module 11: Case Studies & Observational Sessions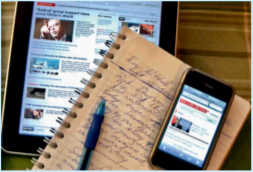 Eligibility Criterion
The aspirants seeking admission in the course of Digital Journalism have to have a minimal graduation degree before they can be considered optimal for the programme. However, graduation is the only barricade on this trail.
Programme Length
The Post Graduate Diploma in Digital Journalism has been planned to take up twelve months. Whereas Executive Diploma in Digital Journalism has been planned to take up six months.
Programme Key points
The major factors that should be pondered over while deciding a course to pursue and an institution to help along, can be kind of confusing. While this is no guide on how to choose courses to build your career, IMCI prides itself on its straightforward nature. And hence, here is a list of all that this course has to present to you.
Live interactive lectures on all the modules
Professionally trained and experienced trainers.
Appropriately planned curriculum after hours of contemplative sessions.
Interactive sessions and practical experience is given utmost priority
Executive Diploma is a fast track course with more and rigorous case studies. The duration for PG Diploma is 12 months and the same course can be completed in 6 months under Executive Diploma programme.
Examination and Certification
After the one year of the course gets finished, the ending is cemented with an evaluation. The examination lands all the pass outs, a Post Graduate Diploma in Digital Journalism / Executive Diploma in Digital Journalism that validates their capabilities in the concerned area.
Whereas the Executive Diploma in Sales and Marketing Management is a fast track course with more and rigorous case studies . The duration for PG Diploma is 12 months and the same course can be completed in 6 months under Executive Diploma programme.


IMCI Career Prospects
Shaping the future of any industry is a responsibility that every entity connected with that trade has to carry on its shoulders. Contributing to the future of the digital, marketing, communication, journalism, sales and advertisement industries, one student at a time, IMCI does its bit.
With complete and utter understanding of this very important facet, at IMCI, the batches that leave this institution are equipped with the tools that are to become their companion in their upcoming career paving path. With a firm belief in what this institution does, IMCI invites companies and prospective employers to examine, evaluate and inspect the final batches, and only after those recruiters find the students to fit their window of desirable aspects perfectly, they are employed as the personnel for any organisation.
IMCI ensures that its students get a chance, a window into the industry, whichever it may be. With the help of the well maintained network of human resource professionals from all over the place, IMCI ensures that every participant gets an opportunity to showcase their talent. With a close knit network of past students, corporate links and experienced trainers, IMCI not only equips its students with a proper skill set, it also provides them with knowledge to utilize those skills.
This institution makes its students employable, all the while putting the importance of chronic understanding at the top.
IMCI Work Philosophy
With so much at stake and so many facets to consider, this institution ensures that a path is paved on the bricks of balance between knowledge and technology, much like the way a spy balances the most advance gadgets with the common sense to use them at the right time and at the right place.
The technique this institution uses is to make its student find their strength within themselves, rather than looking for it on the internet. Or anywhere else for that matter. Educationists at IMCI have always believed that all the new tools, the advance technologies, the modern and superior enhancements which bring convenience to employees and get their tasks finished in a better and easier way, can not be helpful in any manner at all if the employee doesn't coax his or her imagination, creativity and hard work out.
A balanced integration of knowledge and the techniques to apply the knowledge in the best possible way is the belief on which IMCI bases its fashion of working.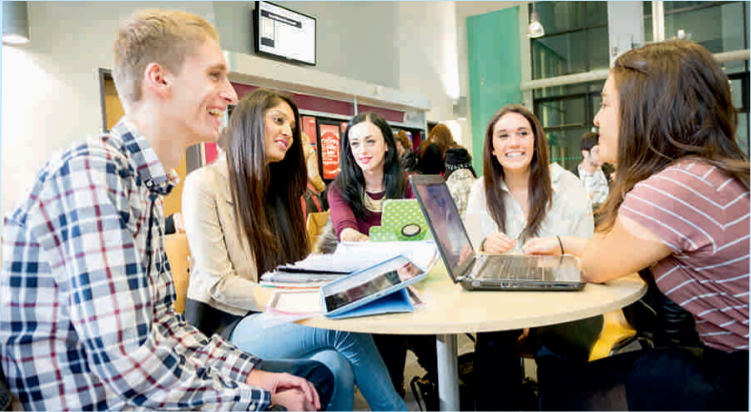 Industry and Corporate Placements
It is one thing to gain knowledge but it's another to get a chance in the wild forest the industry is. With so much competition in the market at this point of time, IMCI equips you with opportunities in organisations with a good reputation.