Why Offline Marketing Is Not to Be Forgotten Just Yet
Digital is new. Everything from books to shops and from food to life has gone pixel. People familiarize with Twitter handles now and scarcelywith phone numbers, email each other instead of writing paper mails. Over the few past years, digital marketing as well has made writing flyers and printing brochures obsolete.
Today, there are e-vites, cost effective email marketing, analysis tools and thus better penetration into the niche audience, and hence better performance on the side of the advertising and marketing industry. However, while the digital marketing techniques are doing incredibly well, it stands to reason that offline marketing hasn't kicked the bucket yet.
Don't take my word for it. Take these deductions instead.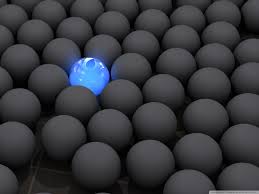 1. Print Advertising Isn't Dead
Newsflash- People still need newspapers and magazines. If I were to put it statistically, out of the 7.4 billion earthlings, about 3.something billion use internet. Meaning- there are still about 4.something people who prefer paper. While that's bad news for trees, it sure is a pretty big area for print media to dwell on.
A properly led research campaign and some reputable publisher with a name in the market can easily give a product the buzz it needs. Also, print media can come in handy when you have a new website or blog that nobody is very keen on noticing.
2. Business Cards Always Stay in Fashion
An opportunity must not get away, especially in case you are looking to bank on them, and even when you are just in a casual meeting or a get-away. A business card, and I mean a subtle aesthetic one, gives off the impression that you are competent and professional. It leaves a good impression on people. Also, it is a great networking tool, and also cost-effective. It can help you gain potential customers, partners, jobs, or employees.
3. Direct Mail Has Less Chances of Ending In the Spam Folder
Your email service provider can learn what kinds of mail you never open. So, those messages start getting dropped in the spam folder right away. But you always open a direct mail, don't you?
Direct mail gives you the 'no spam filter' advantage. Also, for focussed marketing in say, an unusually small region, a target locality, or a certain area with certain people in it, an aptly crafted flyer or pamphlet can do wonders.
4. Free Seminars And Conferences- Conduct Them, Attend Them, But Never Miss Them
A group of people who come together to discuss things with others in their line of work is like a mine full of potential you can use. Direct contact can leave much better impressions on people. You get to learn, share interests, network, find individuals who think like you or agree with your ideologies or have some fascinating ideas about your beliefs.
But above all, as a marketer, you can conduct seminars and do a product release, or a pre-release announcement, a bit of pre-designed promotion, maybe even potential consumer base studies.
Digital Techniques Sustain Marketing, But Offline Techniques Are Still Workable Be it in the application of their principal, or the practical implementation of offline marketing strategies, in particular, suitable circumstances, the apparent 'old generation of marketing methods' has a lot left inside of it.