What Is 'Toilet: Ek Prem Katha'- a Blockbuster Movie or a Swachh Bharata Abhiyaan Endorsement
Toilet-Ek Prem Katha, the recent release of Akshay Kumar and Bhumi Pednekar, has garnered over 115 Crores in just twelve days. The satirical romantic movie is enjoying housefull shows well into its second week and is expected to collect a lot more business.

PM Modi, after he occupied the PM's chair, has thrown quite a few well-meaning and desperately essential sermons at the masses like Make in India and Digital India. Swachh Bharat Abhiyaan, aimed at introducing toilets to terminate all practices around open defecation all over the country, is the most famous of all PM Modi movements.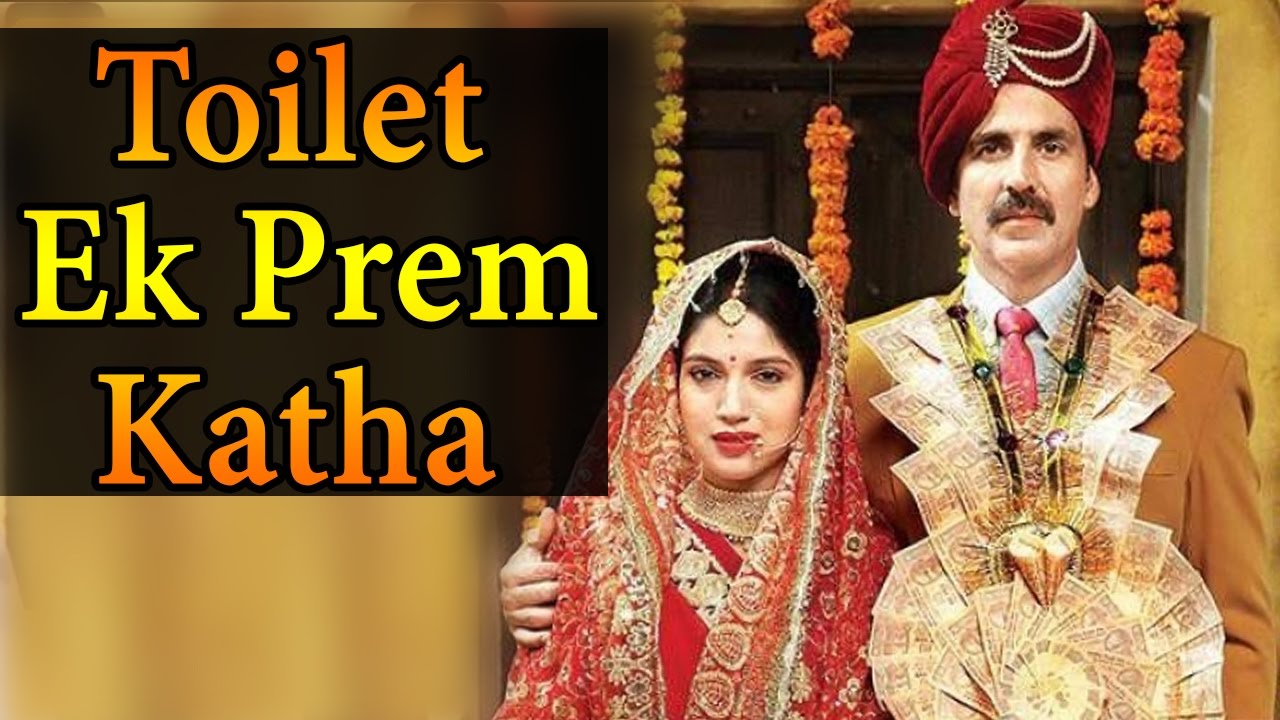 There have been several attempts at turning Swacch Bharat Abhiyaan into a reality. From PM Modi brooming a city on Gandhi Jayanti 2015 to celebrities like Sachin Tendulkar, Priyanka Chopra, Salman Khan, and Amitabh Bachchan endorsing sanitation and condemning open defecation left, right, and centre, Swacch Bharat Abhiyaan has seen many promotional gigs in its name. However, none were as influential as Akshay's 'Toilet- Ek Prem Katha'.
The movie portraying a man whose wife leaves him days after their wedding because of no toilet in the house stirs emotions deep within. It makes people rethink the situation of women in remote areas where they walk miles to serve nature's call every morning. It comments on the morphed traditions that look upon a toilet in the house as being humiliating to the Gods. It throws light on the 'lota party' that comprises of women who aren't even aware of the troubling situation they are in, never mind trying to get out.
Released four days before Independence day, 'Toilet-Ek Prem Katha' asks many questions, answers a few, and leaves the rest for the audience to ponder over. And it does so in signature Akshay style, creating a cocktail of entertainment and social messages.
PVR Cinemas recently struck an exclusive partnership with Akshay's movie to support a campaign for public awareness on sanitation. The well-known cleaning brand CleanMate launched a '2 for Toilet' campaign to raise funds and use them to improve sanitation infrastructure in different areas, also in collaboration with the movie. Akshay unveiled 24 toilets in a day under a cleanliness campaign with CAYA.
At the same time, Google trends for the search terms 'Akshay Kumar Toilet' and 'Swacch Bharat Abhiyaan' skyrocketed.
If Bollywood ever had an Ideal Poster Boy award, Akshay Kumar would be the strongest contender. With his patriotic movies full of social messages and an otherwise clean off-screen image free of any narcissistic or even remotely controversial comments, he comes off as the most sensible & responsible actor in Bollywood. Since his movie also helped make the nation more aware of a much needed national movement, it is almost believable that Swacch Bharat Abhiyaan got a far-reaching endorsement that will spread awareness to more people than an MP with a decorative broom could ever achieve.