Marketers Report Creating Thrice the Content in 2017 Than Last Year
Content marketing revolves around much more than adding website pages and filling them up with blog posts. Keyword research, audience targeting, grammar and style proficiency, creative output, and other such aspects require being strung in a careful plan to create a successful marketing strategy.
The consumption of video content keeps rising. The consumers desire interactive mediums, and the sale pipeline keeps getting more complicated by the hour. B2B companies, as well as tech marketers, are focussing on the quality of content as well as their customer band to find a perfect match.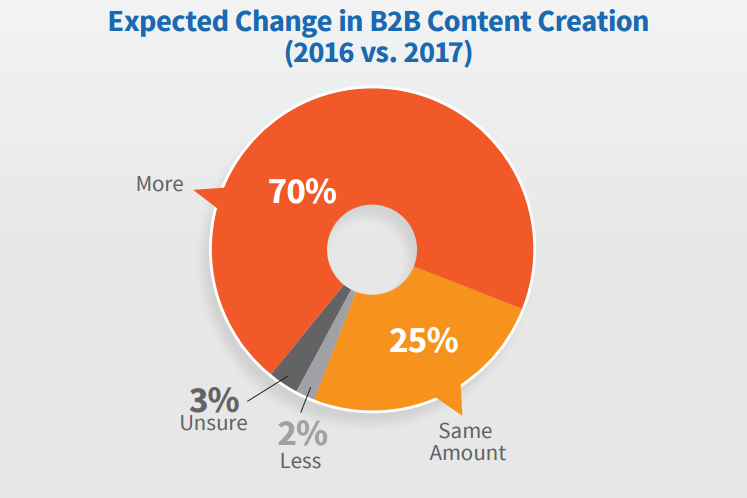 A recent study has unveiled that around 32% of tech marketing execs in the US deliver daily content. Many others do so at an hourly rate. The data comes from 10 Fold Communications and Dimensional Research.
In addition to the increased rate of content creation, the study also revealed how 75% of technical marketing executives plan on developing thrice the content by 2017 end than that they generated in the last year. 42% of said execs expect to spend around $250,000 over the upcoming year.
The study named webinars, social media, and videos as the best type of contents. 44% called subject matter lapses an obstruction in high-quality content.
At the same time, use of third-party consultants to create content is recorded to be on the rise, with 99% of responding tech executives using their services.