Longer Videos Result in Better Consumer Engagement Than Shorter Ones
A recent report released by TwentyThree marketing enterprise states that longer video content engages more consumers than shorter ones. The record has emerged at a time when shorter and sharper videos are being considered as more effective and captivating for the viewers.

In an attempt to knock down the preconceived myth regarding video length, TwentyThree conducted a study over 1.5 million videos. The study involved around 650 video plays, 300 marketing teams, and 1.7 billion impressions. It concluded that while 80% of the reviewed videos were shorter than five minutes, they inspired a third or less of the aggregate video engagement.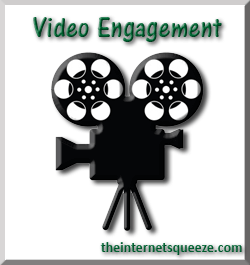 About half of the overall video engagement was a direct result of videos which ran for fifteen minutes or more. However, out of the base group, only 8% were mid-form or long-form videos (i.e. with a running time of 15 or more minutes.)
Viewers have been found to play twice the number of video content on owned media (blogs, websites, emails, etc.) than the ones hosted on Facebook or Twitter. 365 of impressions were found to turn into video plays on owned media. Also, Owned media drove 122% more consumer engagement than social media regarding video content.
TwentyThree's findings can be attributed to various changes in how people consume content in the present times. Live video, for one, is considered the most effective user engagement tool. However, trends show that two-third of live video watch time takes place post the live event conclusion.
Also, longer video content gives the brand more time to captivate and thus engage the consumer. Besides live events, webinars and tutorials, all of which are long-form video content, have encountered a large viewer base, thus providing a basis for the theory that longer content garners more consumer interaction.
Understanding how video length is connected with viewer engagement is crucial to convert an audience into loyal customers. TwentyThree's data offers a way for marketers to come up with more accurately designed decisions regarding the content and platforms to improve their engagement and conversion rates.