Facebook's Video Hub 'Watch' on Its Way to Compete With YouTube
While the world is going crazy with single screen streaming services, Facebook has come up with its television, so to speak. The reveal was made in early August. The new video hub called 'Watch' is under development for quite some time now.

Facebook has planned to deliver new shows on Watch. A&E Networks, Business Insider, Hearst, National Geographic, Mashable, Brit & Co., and several other equally reputable outlets are in the process of creating video shows for FB Watch. Facebook plans to air episodic content with ad breaks in the form of a series.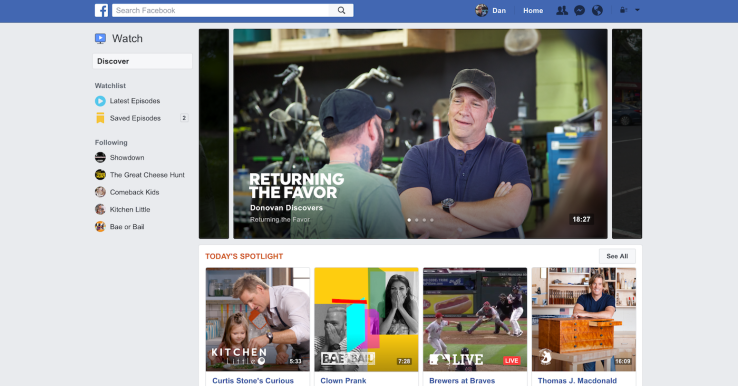 The Watch tab is expected to be available in the next few weeks. The rollout will support desktop, mobile application, and TV applications as well. Facebook CEO Mark Zuckerberg had already made it clear that the social media giant would be focussing way more on video than on other services in the coming times.
Mashable's Chief Content Officer Greg Gittrich calls 'Watch' a new way to consume video content. While Gittrich said nothing about the financial part of the deal Mashable has struck with Facebook, he did mention that the videos will be different in format from the News Feed clips. It is not entirely clear how FB plans to promote its shows on the News Feed.
At present, Facebook is locked in competition with YouTube, Snapchat, Twitter, Pinterest, and other prominent rivals for video views. Twitter is in works to introduce a 24-hour news channel powered by Bloomberg. Snapchat has also announced a show with Kylie Jenner.
While Facebook's 'Watch' appears to be an excellent idea, it isn't yet clear if the audience would be okay with the commercial interruptions during a show. With a good number of shows ready to debut on the new Watch tab of FB and its dedicated user base, 'Watch' may just give YouTube a run for its money.