Facebook Messenger Introduces Chatbots as It Launches Discover
Facebook launched a new hub called Discover where the users can find and initiate conversations with interesting chatbots. Facebook calls it a new way for the users to get in touch with businesses and brands.
Facebook has worked towards this initiative for the past few months in an attempt to make Messenger the newest way of connecting to businesses. As the Facebook-owned chatting application pushed new bot support to its platform in late June, FB CEO Mark Zuckerberg outlined the initiative's broad vision of a well-connected and thus better world.
This new feature allows the developers to design and execute chat bots. These bots will engage in conversations with customers and help them with their queries and other actions, purchasing, for example. Discover will make finding the bots easier for the users.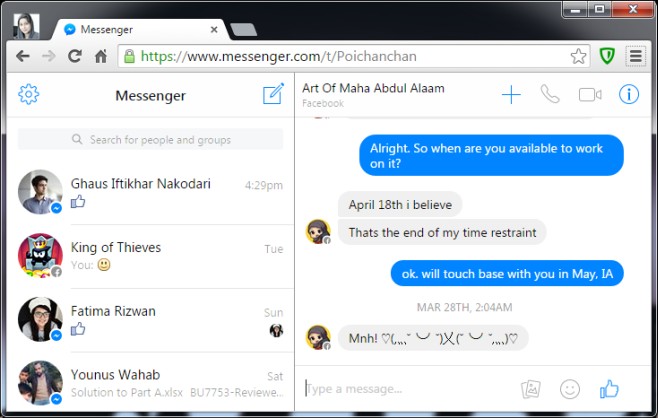 Facebook has about twenty million businesses and one hundred thousand chatbots functional and responding to messages actively at present.
Facebook had announced features that made finding games and companies easier in Messenger in April. While the Games tab was deployed immediately, Discover tab was released by June end.
The Discover tab appears in the menu's bottom right corner on Messenger. It is supposed to have three labels- Automated Messaging, Recently Used and Featured. All the businesses and their bots will appear under any of eleven categories (for now) including education, sports, food and drink, among others.
Businesses with a cult following on Facebook or its parallel services which are yet to gather an audience on Messenger may see Discover tab as a challenge. Unless a user manually searches for a brand or organisation's name or spots it in the featured section, they are unlikely to stumble upon the chatbot since Discover hasn't yet been integrated with ads and promotions.
Since the beta bot experiment Facebook initiated last year, the complicated interfaces, weak AI and inaccessibility pushed FB into launching Discover with a strict bunch of rules applied on every chatbot submission.
The social media company has ensured that only the best and the most refined chatbots from almost all of the currently featured categories are introduced in the Discover tab in the beginning.